I'm linking up with Swimming Into Second for her Top Ten Tuesday linky. This week's theme is Top Ten Classroom Must Haves. Wow, it's really hard to narrow it down to just ten! But here it goes...
1. Tide Stain Stick- I use my stain stick more than you could believe! Ketchup, pen, random smudges from little fingers... this stick takes care of them all and it's a lot better than that giant wet spot you get from scrubbing your pants with water.
2. Sharpie Flip Chart Markers - We all know how fabulous Sharpies are but whoa, look at these! They don't bleed through paper!! Now I LOVE Sharpies, to the point of being obsessed and when I saw these, I almost had a heart attack. Now I can use Sharpies for absolutely EVERYTHING!
3. Clip-on Label Holders - I got these from Really Good Stuff and I love them SOOOO much! You can take out the rainbow-edged labels and put your own in, if you want, and there's a little clear cover that slips in on top. I use these on my book bins, supply baskets, everything!
5. Flat Staple Remover - I am extremely possessive of my staple remover. This kind is WAY better than those terrible little claw things that tear up the paper.
6. Fuzzy Slippers - These are a must-have for every teacher! I keep a pair under my desk and put them on every time the kids are out of the room. Aaaah, relief.
7. Ticonderoga Pencils - They really are the world's best. Strangely, they are made by Dixon who also makes the worlds worst pencils. Every year when the kids bring in all those packs of cheap Dixons, I pile them all up and trade them in at Walmart for these goods ones. Totally worth the extra cost!
8. Gel Pens - Grading papers is the one thing I don't use Sharpies for. These gel pens by Pilot are my favorite for that! They are so smooth and come in a lot of fun colors.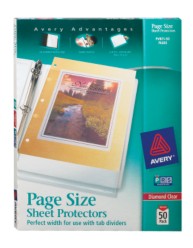 9. Page Protectors - I use a lot of these! I love to put graphic organizers in them and let the kids use dry erase markers.
10. Rain Stick - I use one of these as an attention getting. Much nicer than a bell or whistle or some other harsh sound.
So there's my list. I could probably add a few more but then it wouldn't be a Top Ten, would it?